Introduction
Floreant POS is a open source point of sale from OROCUBE LLC, South Carolina, USA. The project started on 2008 when Dennys Restaurant, Oneonta, NY hired our team for redesigning Dine In and Bar POS system. In 2009 when the project finished we release it sf.net. In 2010 we made second major update( 1.0.2) and that got huge popularity. Key features of Floreant is simplicity and flexibility. It makes order tracking, kitchen monitoring system easier. The name Floreant was coined from latin word Floreo, which means "To Grow". Floreant POS has constant growth in last 8 years. It not only let user customize it but also support commercial plugins. With its flexible back office system it supports Takeout, Pizza and retail environment. Many education organizations including North Carolina Centra University use it for research projects. Floreant can handle MySQL, PostgreSQL, Derby and runs on Windows, Linux and Mac. It also runs on single board computers like Raspberry PI. Today more than 25,000 stores run their business with Floreant in 35 countries. OROCUBE LLC provides customization and support for this product.
Features
Food server Touch screen activities : To Create, Edit, Merge, Split, Void, Reorder and Payout tickets. Can be used for sitting restaurants, drive through, carry out or home delivery. screenshot
Manager facilities : To operate Drawer Pull, Drawer bleed, Credit card Tips payment & reports in Receipt printer. screenshot
Kitchen Print : Route instructions to Kithen receipt printe. Track wastage and assign dedicated Kitchen printers for different terminals
Backoffice : Provides Friendly interface for managing Food Menu, Special Packages, Beverates, Modifers, Cooking instruction. Faciliates Forced beverage by Guest count and can deal with Shift wise pricing and festival discounts.screenshot
Cash Terminals : Handles combination of payment types in Cash or different type of cards. Automatically calculate Discounts by percent and fixed amounts and accepts Giftcard and Coupon
MIS Reports : Ships with standard set of financial reports including Sales summary and detail report, Hourly income report, Gratuity (Tips) report, drawer pull and Credit card reports. screenshot
Robust technology : Client server POS powered by Java DB / Apache Derby, Java, Hibernate and JavaPOS API. Floreant POS has been tested on multiple terminals running in Windows, Linux and Mac 10.x
Need Help?
<!- Ring central -->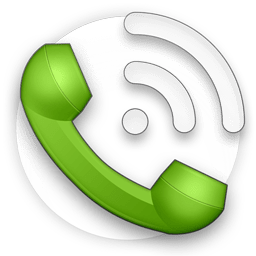 <!- Ring central end -->
For support and customization in North America +1 800-844-6603
Email - support @ orocube.com